See us on stage this weekend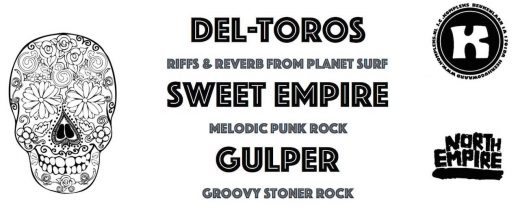 This weekend we play two shows. On friday we are sharing the stage with two very cool bands. Gulper and Sweet Empire!! Support your local bands and come party with us.
Sunday we are part of a very nice line up. Little Aloha Fest in Lokaal 42 (Helmond) with our friends Biarritz Boys and the very famous Surfer Joe!!!