del-Toros tekent bij Lighttown Fidelity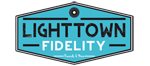 Het jaar kan niet beter beginnen voor ons. Tussen de oliebollen, kerstdiners en nieuwjaarborrels door, werden er allerlei spannende ontwikkelingen op poten gezet. Vandaag werd de deal gesloten voor tenminste 1 album met het Eindhovense kwaliteitslabel Lighttown Fidelity.
Het gezamenlijke eerste wapenfeit, Surfival Of The Rockest zal zowel op cd als vinyl in april van dit jaar uitkomen. Wij zijn echt superblij met deze samenwerking!!!